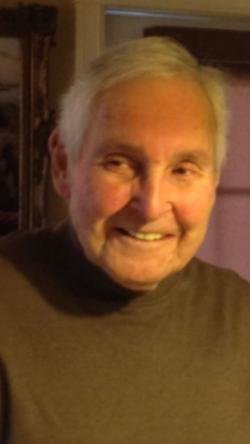 In Memory of
Irwin M. Fineberg
Friday, March 22, 2019
Burial
Burial Location: Private


Obituary of Irwin M. Fineberg
It is with broken hearts that his family announces that on March 22, 2019, Dr. Irwin Fineberg passed away peacefully at his home with his family by his side. He is survived by his loving wife Peggy, sons Ronald and Marty (Stephanie), and grandchildren, Nicholas and Erin. He was predeceased by his wife Charlotte.
Irwin was born in Montreal and lived there until his retirement from dentistry. He and Peggy moved to New Brunswick to be with their children and grandchildren, where they quickly came to enjoy the natural beauty and slower pace of their new home.
Irwin loved his dentistry and was the second of three generations to graduate from the faculty of dentistry at McGill University. He was also an accomplished pianist. His hobbies included flying (instrument rated), snow skiing, water skiing, golf, and tennis. His business acumen led him to various endeavors, including his involvement with Strawberry Fields rock festival. He was president of Mosport Park when the first Grand Prix race was brought to Canada. He also, at the invitation of the Algerian government, oversaw the construction of a residence in Algeria, using an innovative building product.
He was a loving husband, parent and grandparent. He will be missed tremendously.
The family wishes to thank Extramural and Dr. Robert Poirier for their counsel and support during most difficult times.
A private service will be held by the family at a later date.


Share Your Memory of
Irwin